Sunrise Wholesale Dropshipping
About Sunrise Wholesale And Dropshipping
Sunrise Wholesale is a dropshipper of over 20,000 everyday products. Founded in 1999 they are members of the Better Business Bureau and also members of the eBay developers Program. Sunrise has a large list of product categories including wholesale electronics, gifts, apparel, home décor, outdoors & garden, bulk buys, hand tools, children's toys, and much more!
Sunrise are based in Los Angeles, United States and are ideally placed to ship throughout the USA.
What Do They Offer?
Their main business is wholesale product dropshipping. This means they offer products at wholesale prices and will ship products directly to the customer of the wholesale buyer.
Do they Offer Inventory Feeds?
Yes Sunrise wholesale offers inventory feeds in CSV and XML format. You can then use the feed to populate most online stores like Shopify, Bigcommerce, eBay and Amazon.
Do They Charge Any Fees?
Yes, they charge a monthly membership fee of $49 per month. The membership includes their dropship service plus gold pricing, access to their eBay wizard and the inventory fees! They also offer some freebies for joining. You can cancel membership at any time and there are no contracts to sign. That makes it easy to get a membership just to test out their service.
What Are The Shipping Times?
Shipping is via UPS ground, FedEx, or USPS (depending on the weight and the product line). Orders will ship the same day if you order before 10:00 am. Orders are usually delivered around 5-7 days from placing your order.
Do They Offer Tracking Numbers?
Yes, tracking numbers are provided. You will be emailed a tracking number and you can track orders from their website.
Do They Accept Returns?
Yes they offer refunds and returns for faulty goods and they will ship replacements for you. They also offer returns for non faulty items. See their terms for more information.
Do they Ship Internationally?
No they only ship to the continental United States.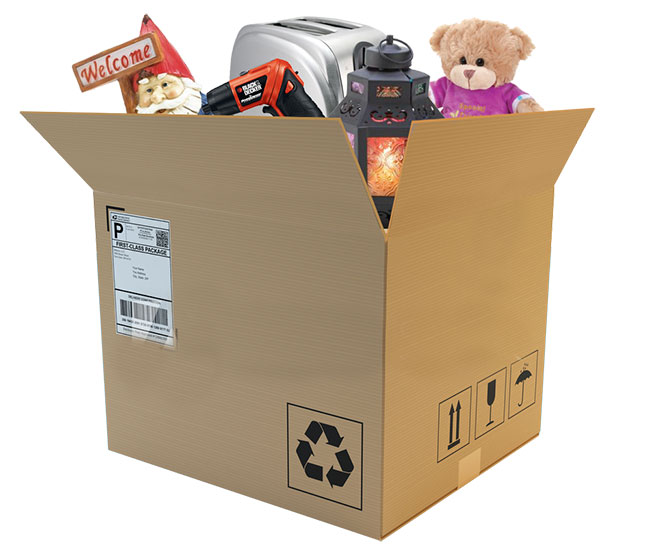 Sunrise Wholesale Contact Information:
Address:
PO Box 691300
Los Angeles
CA 90069
United States
Telephone:
(877) 250-5045
Email via contact form on website.
Website:
https://www.sunrisewholesalemerchandise.com/
Social Media:
https://www.facebook.com/sunrisedropship
https://www.youtube.com/c/Sunrisewholesalemerchandise
Opening Hours:
9:00 am – 3:00 pm, Pacific Time