AzureGreen Wholesale – Spiritual Gifts
AzureGreen Wholesale Spiritual Gifts.
AzureGreen wholesale has been supplying metaphysical and spiritual gifts since 1986. From then they've grown from humble beginnings with just a single store. They are now shipping worldwide from a large warehouse. AzureGreen now offer over 8000 product items in stock available for wholesale or dropshipping.
AzureGreen offerings.
Their wholesale product lines are spiritual and divine based gifts. However, their products are also suitable for personal use. And their product themes are; Wicca, Norse, Asatru, Druidism, Witchcraft, Buddhism, Shamanism, Mysticism and personal spirituality are just some of the product themes.
Wholesale & Dropshipping.
AzureGreen offers a full dropshipping service for online retailers. The emphasis on the full service is because they fully understand the needs of the retailer where dropshipping is concerned. The needs of retailers when dropshipping are things like; no pricing on delivered products and no AzureGreen branding. In addition all transactions between the retailer, the customer and AzureGreen are separate. Last but not least the returns address is the retailers address. All the things just mentioned makes the dropship supply work seamlessly and the products will appear to come from the retailer only.
AzureGreen Wholesale – Shipping & Fulfilment.
Standard Shipping is via USPS however some larger shipments will be via FedEx. They will always try to ship via the least expensive method which is great to hear. They do however add a very small handling fee.
Product Categories Offered.
Altar Supplies
Amulets & Talismans
Bags, Pouches & Totes
Books & Journals
Bottles, Jars & Baggies
Boxes & Chests
Bumper Stickers & Posters
Candles & Accessories
Clothing Items & Totes Bags
Creativity
Crystals, Stones & Gemstones
Gazing Balls
Health & Wellness
Herbs & Accessories
Home Décor
Incense & Burners
Jewelry
Native Cultures
Novelty & Gift Ideas
Oils & Diffusers
Posters
Ritual Supplies
Salts
Lamps
Smudge Sticks, Sage & Palo Santo
Soaps, Waters & Bath Products
Sound & Vibrational Healing
Statues
Supplies & Paper
Tarot Decks & Divination
Tea's & Accessories
Viking & Celtic
Voodoo, Hoodoo, & Santeria
Wall, Window & Flags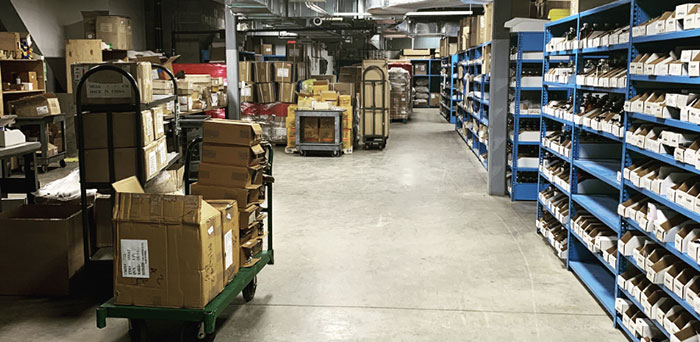 Dropshipping Agreement
In order to use AzureGreen as your dropshipping supplier you must first complete a wholesale acceptance form. This is a standard form requesting all the necessary business information such as name address and contact information from the retailer. Don't let this put you off applying for an account, it's standard practice.
Contact information.
Customer Service Number: 413-623-2155