BryBelly.com Wholesale & Dropshipping Supplier
BryBelly Dropshipping is a wholesale and dropshipping supplier founded by Jeff Smith and Knute Lentz in 2004. They are based in Greenfield Indiana, USA.
Their founders are both committed to quality customer service. They work hard to maintain carefully packaging products and shipping on time to ensure customer satisfaction.
BryBelly offers competitive pricing with a wholesale and a dropshipping service. If you use their dropshipping service then there's no stock costs. All your orders are shipped directly to your customer from BryBelly.com
The BryBelly Dropshipping Process.
Add BryBelly products to your store
Customer buys products from you
Your order the product from BryBelly
BryBelly Ships product to your customer
You pocket the difference in price.
What Products Do BryBelly Offer?
They offer products in all the following top product categories – this list is just a small selection, please visit them to see the full rang of products.
Home & Business
Sports & Outdoor Games
Poker & Casino Products
Backyard Games
Games Room Games
Tabletop Games
Pets Toys
Family Pet Grooming
Cat and Dog Pet Bowls
Kitchenware
Barware
Party Decorations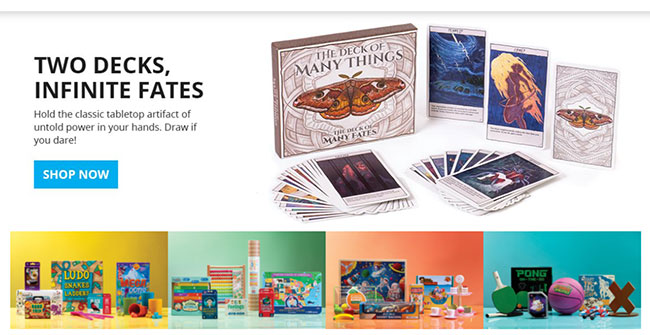 BryBelly carries over 3,000 product lines across many product categories. All products are carefully curated and selected allowing you to fill your store with quality products.
Small online stores are made welcome along with larger more established online stores or retailers.
At BryBelly they also offer custom packing lists so your customers will never know their order was shipped by BryBelly.
BryBelly Shipping Information
Additionally BryBelly offers same day shipping with a few minor exceptions. They also offer international shipping via USPS and UPS.
Do They Accept Returns
Yes, they do. Please see their site for full returns information.
Do BryBelly Offer Order Tracking?
Yes they do. You will be sent all the tracking information by email once the product ships out.
BryBelly Contact Information
Address:
MBG Brybelly OPCO LLC
7284 W 200 N
Greenfield
IN 46140
United States
Telephone:
(800) 926-7241 – Sales Ext 118 – Customer Service Ext 101
Email:
General Enquiries info@brybelly.com
Social Media:
Facebook Page
Twitter Page
Instagram
YouTube Channel