Artificial Flowers Dropshipping by Nearly Natural
Nearly Natural Artificial Flowers
Artificial Flowers Dropshipping. Nearly Natural is a leading supplier of silk flowers, silk plants, fake trees and flower arrangements.
The company was founded by Robbie Singer in 2002, however the family business was established 50 years earlier. They've now been in business over 75 years. Nearly Natural pride themselves and stand by the quality of their products. They have specialist floral designers and travel worldwide seeking the best products to offer their customers.
Artificial Flowers Dropshipping
If you operate your business online and use a website or a sales platform such as eBay, Amazon, Etsy, etc. they recommend you sign up for a dropship account. This will give you access to their data feed file and price list. Once you've created a dropship account you'll receive an email back asking for more information to approve your account. You send that information back as soon as possible. The approval process will take 3-5 business days. You'll receive a welcome email telling you, your account is approved and you may log in to see pricing and place orders.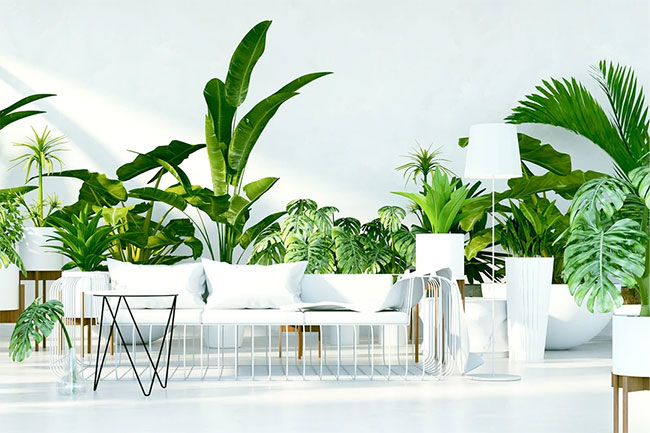 What Shipping is Offered:
Dropship partners receive 100% free ground shipping anywhere in the 48 continental US on all order, but are responsible for return shipping costs.
Delivery Method: — -Approximate Shipping Times
FedEx Ground: —– -1-6 business days following shipment
FedEx Saver 3: —— 3 business days following shipment
FedEx 2-Day: ——- -2 business days following shipment
Next Day Express: — 1-2 business days following shipment
Products Dropshipped
This is a small selection of what's available for dropshipping.
Silk Flowers
Artificial Plants
Fake Plants
Flower Arrangements
Artificial Outdoor Plants
Fake Indoor Plants
Faux Flowers
Faux Plants
Faux Outdoor Plants
Artificial Roses
Artificial Orchids
Artificial Peonies
They supply fake flowers and plants for all occasions, such as Valentines Day, Christmas, Mothers Day, Thanksgiving and Easter.
Contact Information:
Address:
3870W108 Street Suite 20
Hialeah,
Florida
33018
Social Media:
Nearly Natural Website
Facebook – Nearly Natural
Nearly Natural YouTube Channel
Instagram Page
Pinterest Page
Telephone:
(800) 711-0544