Worldwide Brands Is a Dropshippers Suppliers Directory.
Searching for wholesale and dropshipping suppliers can be a tedious time consuming affair. I know this personally, that's why I put this free supplier directory together. It's a collection of my favourite dropshipping suppliers.
However, although my directory here on Dropship News is a great resource, sometimes that's still not enough and this is where specialist paid directories come to the fore.
Specialist paid directories are up to date with the latest information and are a fantastic time saving resource…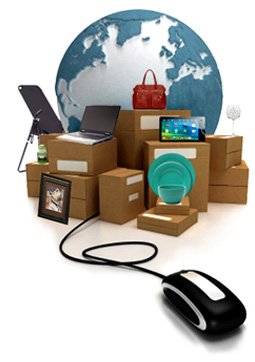 WorldWide Brands is one such paid directory.
I know as you browse the internet searching for suppliers you'll get people saying "don't use paid directories". All the information you need is out there on the net!
And yes that's true, but how much time have you got to spend searching the internet?
More than likely, you'll have a particular product in mind that you want shipped, to or from a specific country or location.
With that in mind it's so easy for you to waste weeks, if not months, searching for the right product and supplier combination and still not find a suitable supplier.
Resource companies such as Worldwide Brands can save you all that wasted time and hassle. They can help you to find the products you're looking to sell, quickly and easily.
What is Worldwide Brands?
Worldwide Brands research and review dropshipping suppliers worldwide and then collates the information into a comprehensive business directory. It's a business directory of certified wholesale and dropshipping suppliers.
They've been in business since 2000 and and have been listed with the Better Business Bureau for 22 years.
Additionally the directory is one of the largest if not the largest list of worldwide wholesalers and dropshipping suppliers available online.
How much does it cost?
Worldwide Brands offers lifetime membership access for a one off payment of $299. They also offer a payment plan of 3 payments, a deposit of $99 and two further payments of $110 making a total of $319.
Do They Offer Any Guarantees?
Absolutely yes.
For the one off payment you have a 60 day review period and for the payment plan you have a 30 day review period.
Click the link to learn more about their Dropshipping Wholesaler's
Opening Times

| | |
| --- | --- |
| M: | 9:00 AM – 5:00 PM |
| T: | 9:00 AM – 5:00 PM |
| W: | 9:00 AM – 5:00 PM |
| Th: | 9:00 AM – 5:00 PM |
| F: | 9:00 AM – 5:00 PM |