Dropship Home Security Products
Are you considering to dropship home security products in your store? Selling security products in your dropship store can be very profitable. However you need to know which are the best security products to offer.
In this article I'll list the top 10 home security products that are great for dropshipping. And most importantly are profitable too.
In today's world, it is essential to have security products in place to protect yourself, your business and your home. With crime continually on the rise, it's important to have a variety of security options available.
Most of the dropship security products listed here are available to buy wholesale. But buying wholesale often means buying more than one item at a time. You can buy products in bulk to get a discounted price. But that means you have to store the products which costs more you money. So, you have a much larger outlay but have the advantage of selling at a lower price or making larger profits.
Here are the top ten home security products that you can sell from your store and dropship to your customers direct from the suppliers. We also have a list of the best dropship websites if you don't find what you're looking for here.
Top 10 Dropship Home Security Products To Offer
Padlocks
There are three types of padlocks to dropship: the standard padlock, the security padlock and the smart padlocks.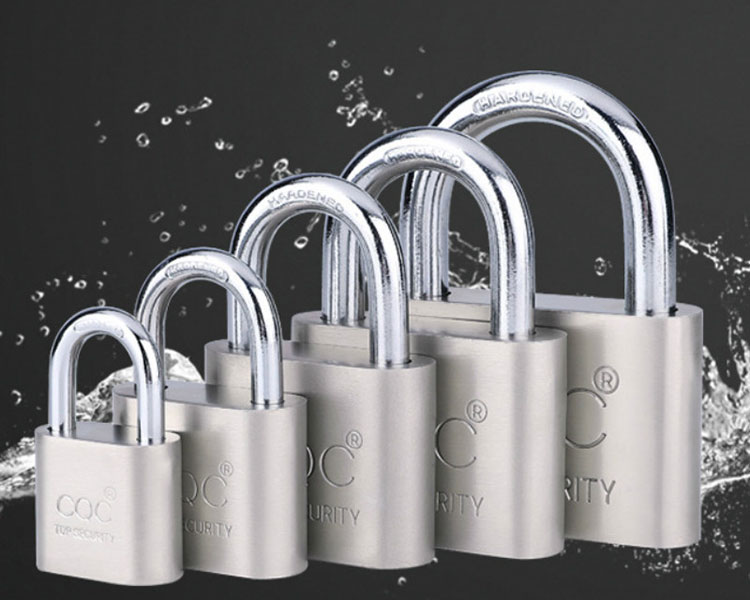 The standard padlock has a simple design with basic security features. The standard padlock tends to be the cheaper versions on sale. The security padlock features an extra layers of protection that makes it difficult to open without a key. Security padlocks are much stronger to prevent opening by force or cutting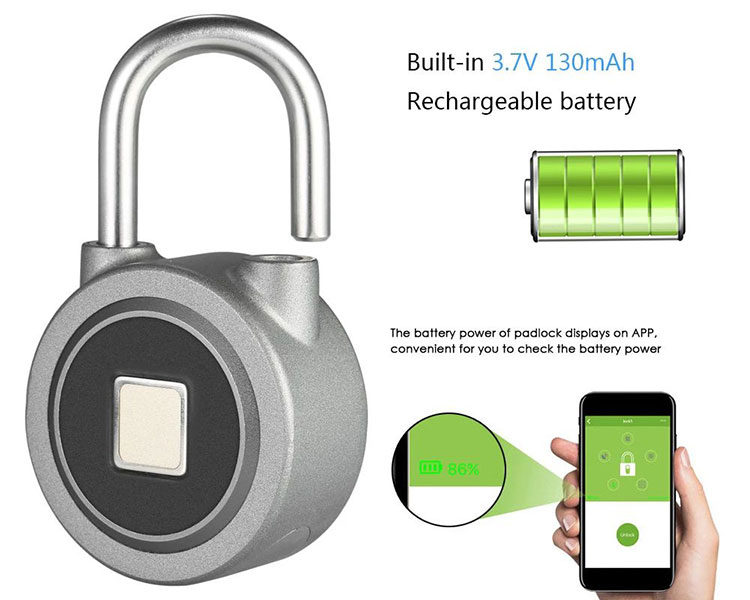 The smart padlocks use fingerprint technology for locking and unlocking the device.
Shed & Garage Alarms
Any product which protects your home can be a good dropshipping security product. Shed and garage alarms are another great example.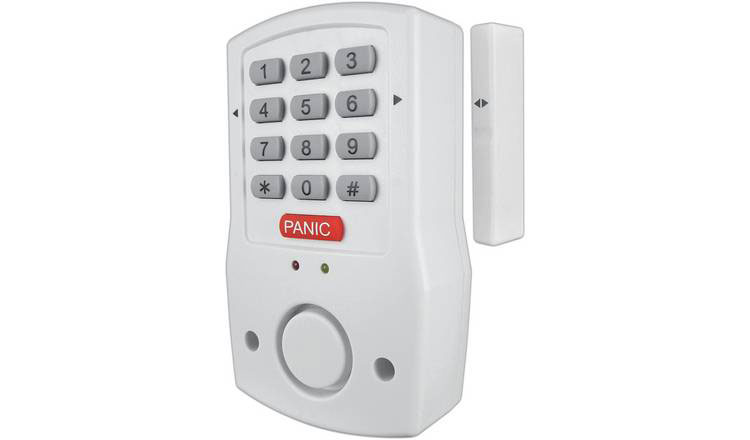 A shed and garage alarm system can be a great way to protect your property. Not only will it help keep you safe, but it can also act as an deterrent for criminals looking to break in.
Security Lighting
Improving your security lighting is one of the simplest and most cost-effective ways for people to protect their homes. When it comes to dropshipping products then security lighting is a good choice.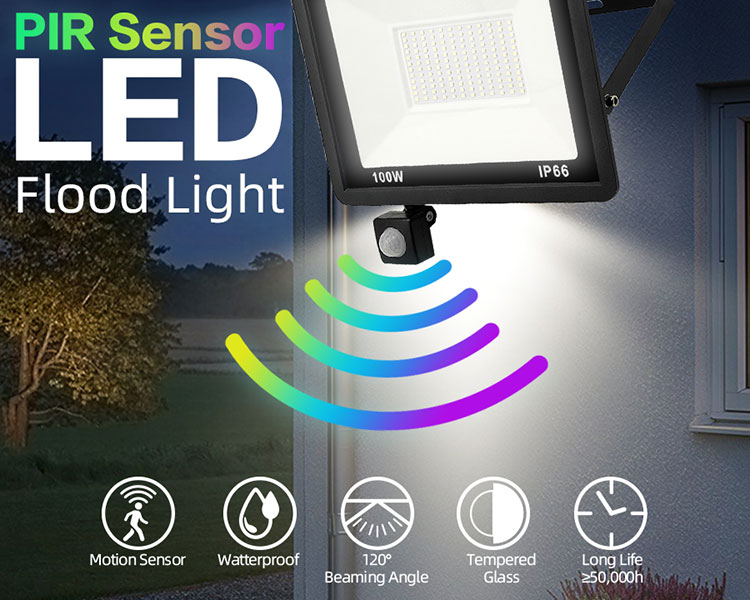 Security lighting helps in deterring theft, vandalism, and other criminal activity. By installing security lighting, you can help to protect other areas around the outside of your home including garages and sheds. Not to mention the peace of mind it gives knowing your protected at night.
Outdoor Security Cameras
Outdoor security cameras have become increasingly popular in the last 5 years. With improvements to imaging sensors HD 1080p cameras are commonplace today. Add the fact than many cameras also use WIFI for wireless connections making installation a breeze.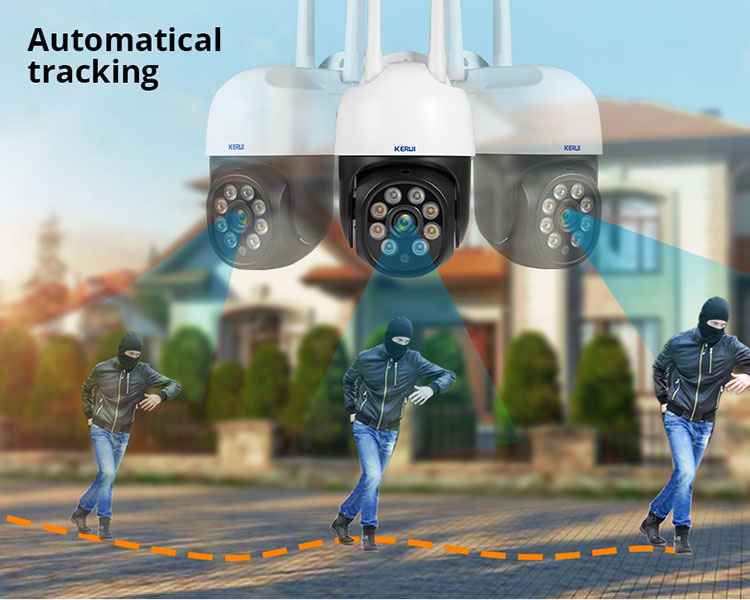 Selling Tips
If you are looking for an outdoor security camera to keep an eye on your property, you may want to consider purchasing a camera that has night vision capabilities. The camera helps you to see in low-light conditions and it records any activity on your property in the dark.
Smart Doorbells
Home security products are becoming increasingly popular, as they offer an easy way to keep an eye on your home while you're away.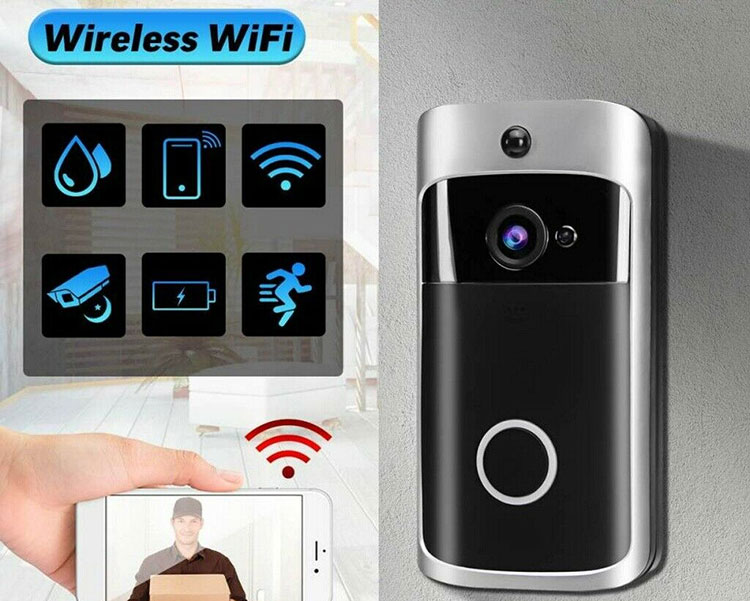 With smart doorbells, you can see who is at your door, what they are doing, and even record footage for future reference. This way, you can be sure that no one is tampering with your deliveries, and you can take action if necessary. Not only that, but smart doorbells can monitor entry and exit points to your home or office, ensuring that no one is sneaking in or out without your knowledge.
Dropshipping smart doorbells is essential for a home security dropshipping store.
Selling Tips
You can upload Doorbell recordings to the cloud and monitored 24 hours a day 365 days a year. You can also answer the bell remotely on your phone and speak with the person at the door.
Home Security Alarms and Sensor
Even if you only dropship home alarms, there's still a large enough demand to make good sales.
There is no doubt that home security products are one of the best ways to protect your loved ones and your property. Not only do these products include security alarms and sensors to keep an eye on your home, but they also come with features like video monitoring, dark barking alarm, and linking to smart speakers like Alexa. Once you have an alarm fitted you can easily extend it by adding an extra sensor or two. The sensor triggers the alarm panel which then alerts you.
Selling Tips
As with the cameras most alarm systems come as wireless WIFI enabled for connecting the various components together. This makes installation easier for the home diy person.
Indoor Security Camera
Home security is a battle that everyone should fight. There's always that worry about someone breaking into your house while you're away. That's where an indoor security camera comes in handy.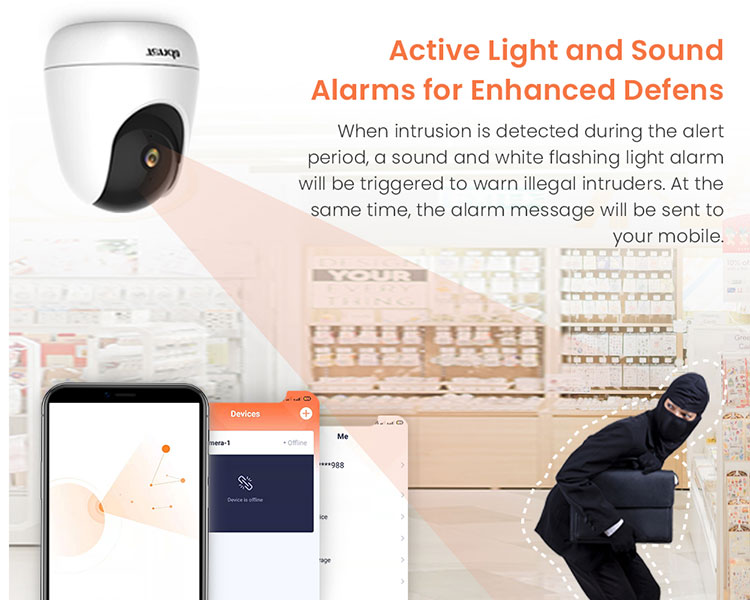 The cameras can be mounted at strategic points in your home, recording everything that happens inside. If there's ever an incident that needs addressing, you can simply access the footage and see for yourself what happened. That footage will help the authorities catch the person responsible and not let them get away with your stuff without punishment.
Window Security Locks
One of the key features to look for in a dropship security product is either repeat or multiple purchases. Window security locks are usually a multi buy product. Customers often buy more than one at a time, making this a great addition to your dropship store.
Selling Tips
Adding window security locks to your home security system is a must-have not only to protect your belongings against burglary, but also to keep your family safe from harm. Window security locks are easy to install, and can be easily unlocked from the inside.
Door Locks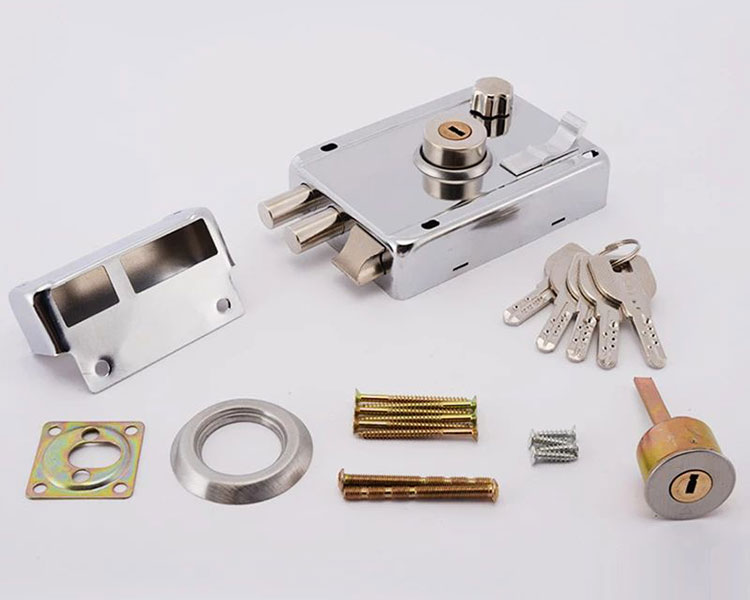 Yes door locks. There are so many different types of door locks you can sell in your dropshipping store. Choose from, mechanical or electronic, and can be operated with a key, card, or fingerprint scanner. There are also varying degrees of security applied to door locks and far too many to discuss here.
Security Accessories
Offering complimentary accessories is also very profitable. Complementary accessories are items that offer additional features, addons or refills, accessories can be things like batteries, bulbs, cables, torches, carrying cases and so on.
There's a reason why some of the most successful online stores use accessories in their drop ship business model. It's because they are usually required for the main product to work.
Drop Shipping Personal Security Products
In addition to the home security products mentioned, you can also dropship personal security products or self defence products.
The Best Dropship Self Defense Products
There are many dropship self-defense products on the market today each with their own advantages and disadvantages. As a seller of these personal products it's important to make sure they are fit for purpose. I recommend you buy some samples and test the quality of personal security products before dropshipping them on your store.
Mace
Mace is a simple but effective portable self-defense product. It comes in a variety of flavors, and it can be used to defend yourself from punches, kicks, and other physical attacks.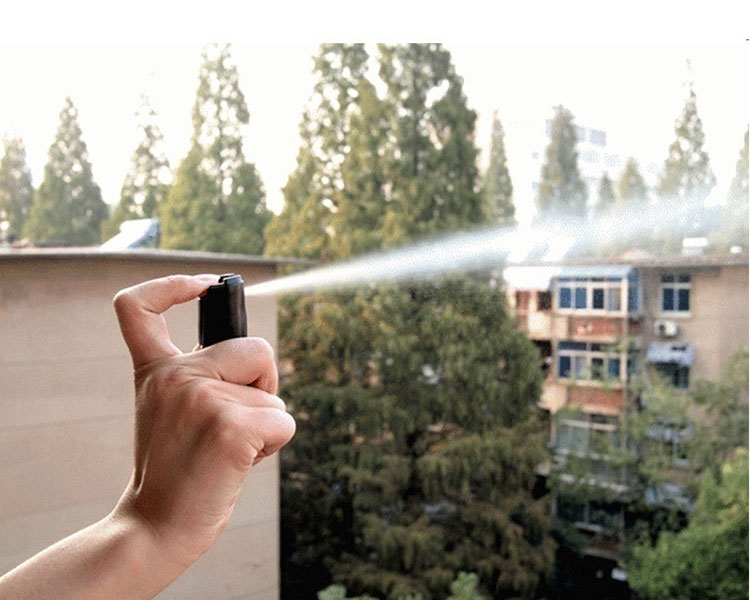 Pepper Spray
Pepper spray is a versatile self-defense product that can be used in a variety of ways. It's particularly helpful if you're worried about being attacked with a knife or other weapon with sharp edges.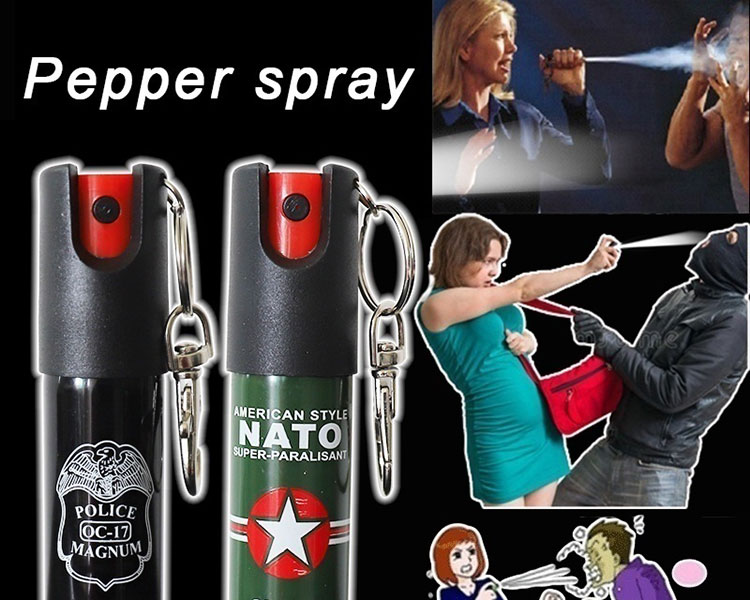 Personal Alarms
Personal alarms are a simple yet effective personal defense tool to help ward off attackers. The loud piercing siren will scare off all but the most determined attacker.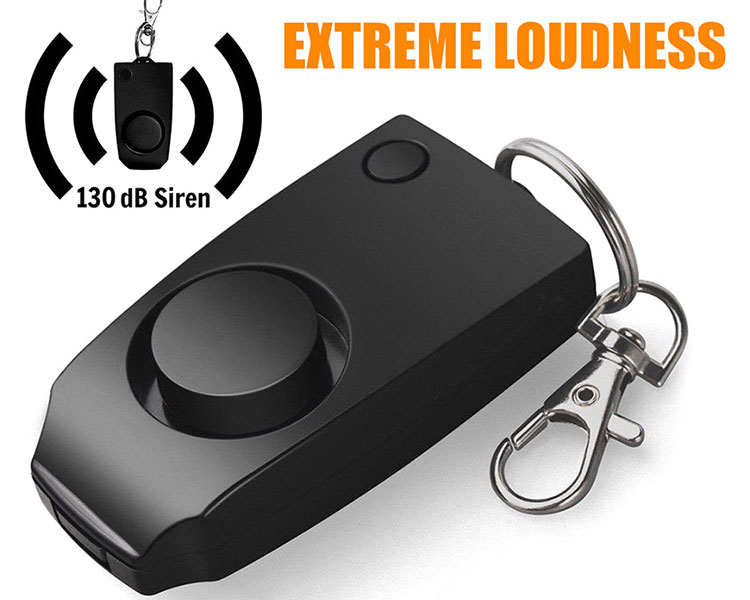 Warning
Depending on your location and the law some of the personal security products will have restrictions on their sale, shipping, export and import. Please check all the relevant regulations before adding these personal security products to your dropshipping store.
In addition to the list above you can also use Google Trends to check the relative strength of the personal security and home security product search terms. That will give you an indication of products which are trending, rising or falling in popularity.
References
https://www.kjbsecurity.com/contact/drop-shipping/
https://www.cuttingedgeproducts.com
https://www.wholesalecentral.com