What is Aliexpress?
AliExpress is an online retail service based in China that is owned by the Alibaba Group. Launched in 2010, it is made up of small businesses in China and other locations, such as Singapore, that offer products to international online buyers.
That is the definition provided by Wikipedia but here in this article we will give you more details.
[toc]
Aliexpress Background
Aliexpress is an online retail shop where local Chinese businesses can be connected to international buyers.
The site is owned and operated by the parent company Alibaba, and is currently one of the most visited sites in the world. The site itself has flourished in providing low-cost products, that typically sell in North America or Europe.
Since launch in 2012, the site has seen continued growth. Improvement from a user experience point of view, have made it rival any of the top E-Commerce sellers.
Surprisingly, Aliexpress is the number one online retailer in Russia and is in fact in the top 10 websites that the Russians visits. In fact, in 2013, the Russian people spent an estimated three billion dollars in the Russian cross-border E-commerce market.
Although the site does suffer from some issues such as slow shipping, and low-quality products, the extreme savings from utilising the site have continued to push for the expansion of its marketplace.
Aliexpress is unlike any other Chinese retailer, in the fact that it has opened up the Chinese market to people from all over the world. It is the first chinese e-retailer to be able to this, and because of this, they have been quick to garner a huge following and large profits.
With an ability to sell within China, as well as Russia, US and Europe, Aliexpress is one of the big players in the online marketplace. Before I go on to explain What is Aliexpress we need to talk about alibaba first.
What is Alibaba?
Alibaba is the parent company of Aliexpress. It's the world's largest retailer and continues to expand its operations worldwide. Founded in 1999, the company has exploded onto the scene and passed Wal-Mart in 2016 as the world's largest retailer with operations in 190 countries.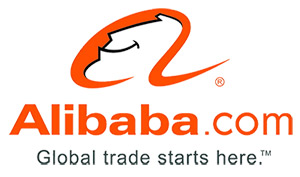 The company is based in mainland China, and sells to the local population within the Chinese marketplace, but sells worldwide through a number of e-commerce sites.
Their main site, Alibaba.com is the world's largest business to business site in the world and provides small business's an opportunity to trade with each other.
Autonavi is a map site, where one can buy a host of local Chinese city, as well as international maps.
Taobao is an online marketplace where consumer to consumer trading is encouraged. It offered free registration, as well as commission free transactions, and is the second most visited Chinese site.
TMall.com offers Chinese citizens global brands that are not traditionally available in Chinese stores. This site is one of the most popular among Chinese upper-class individuals.
Alipay is a commission free third-party payment system in which the vast majority of the Alibaba sites utilise for their pay systems.
Alibaba Cloud is currently the primary cloud storage solution for Chinese citizens and is the only major cloud system in operation within the country.
The brand continues to grow, and with the addition of Aliexpress, Alibaba is truly the world leader in linking China with the rest of the world's commerce.
It has continued to surpass a number of the world ranking businesses, and their gentle takeovers of other E-Commerce sites have truly put them above their competition.
Most recently, the company has gone into India for the first time, and if they are able to revolutionize the Indian marketplace like they have with China, Alibaba will quickly become the world's number one company.
Aliexpress Vs Alibaba
How is Aliexpress is different than Alibaba in a few key ways.
Basically Aliexpress is a retailer that brings together Chinese small to medium businesses with customers from across the globe.
There are some issues around knockoffs or just simple fake goods, but the vast majority of sellers within Aliexpress are amazing companies not selling anything dodgy or copied which are benefiting from the ability to sell outside of China.

However, this is where the major difference lies.
Aliexpress is for Chinese companies to sell to outside sources, no matter the nation. If a company in China wants to sell within China, then they will utilise Alibaba and Taobao.
Alibaba is the world's largest business to business selling tool and is only for use within Mainland China.
This means that American companies can't take advantage of the offerings here, nor can European companies.
This site has become popular as it has given the mom and pop shop in southern China the ability to trade with a factory in Northern China. This is truly the first time it has been available to these companies, and Alibaba has created a true revolution for the middle class because of their platform.
Simply put, Aliexpress is China trading with the rest of world, while Alibaba is China trading within China.
Is Aliexpress Legit?
Aliexpress is an interesting mix and suffers from many of the same issues that E-Retailers suffer from within the North American or European marketplaces.
Knockoffs and counterfeits are commonplace in China and do get into Aliexpress shops, but if you are smart you can avoid this.
In addition to fake good fake sellers also exist on Aliexpress. But Aliexpress has taken a security approach that will help protect the buyer.
They know that this type of publicity is a zero sum game, and thus will work with buyers to make sure they are not ripped off.
If you are using a credit card they use VeriSign SSL encryption (the highest level of protection commercially available).
They also have their own third party payment system, Alipay, and have put through some guidelines on how to avoid a scam or receiving an inferior product.
Some of these guidelines include looking at user reviews of the shop, and actually reading how well they have performed.
Aliexpress works closely with their security team and shuts down fraudulent shops.
As long as you pay attention to reviews, and follow the Aliexpress guidelines on how to utilise the storefronts, Aliexpress is as legitimate as eBay, and if not more.
Is Aliexpress Safe?
Aliexpress, for the most part, is a safe website to use, but you do have to be smart when doing it. The site itself does feature advanced encryption and the use of credit cards is a simple procedure.
Sometimes you'll have to call ahead to your credit card company, as all transactions are based out of China, and for the most part, will come up as a possible fraudulent charge.
This is the normal operating procedure and you should not be alarmed if this does happen. As for the site itself, the Alibaba network, including Aliexpress uses Alipay as their third-party payment software.
It has been awarded numerous awards for engineering and consumer safety and is, in fact, one of the most trusted payment software in the world.
Most of the shops will either accept credit card or go through the Alipay system, in which case you will be safe. Aliexpress also offers higher end support than most E-Retailers in the North American marketplace.
They know that they are already at a disadvantage due to being a Chinese company, and have worked hard to ensure their user experience is phenomenal.
With that in mind, they will fight for customers to ensure they receive amazing service, and feel comfortable in case any issues come up. Their teams will not only investigate but recover funds, shut down stores, and ensure that you are satisfied with the response.
They also offer some helpful tips on their site for new users, and how to avoid falling into a scam. Aliexpress is not perfect, but if you follow the guides, and trust the system you will be enjoying some low-cost merchandise as soon as it ships to your front door.
How to drop ship from Aliexpress?
One of the reasons people ask what is Aliexpress is because they've heard it mentioned when reading about dropshipping.
Drop shipping on Aliexpress is very simple, as it is just inputting an address to send the purchase to.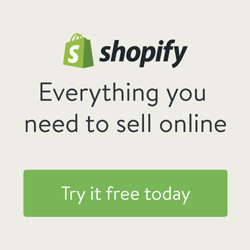 Buying the products at wholesale prices, and then sending them to the customers is very easy. Because there is no inventory to hold, it helps eCommerce businesses to start with very little outlay.
When ordering the products, make sure to avoid brands, so that you avoid fraud or authorised retailer issues. Also you are not limited to certain categories or quantities of products. Dropshipping means you can sell all kinds of items just by choosing more products.
It's easy, just select product, copy it to the store, and then add a markup. Once the item is purchased, you can send it out to customers by inputting their address and clicking ship.
Depending on air or sea shipping, delivery times will vary. There is no need to worry whether the customer will find that the products are from Aliexpress because the packaging will not be Aliexpress branded.
They will all be unbranded packages, so there is no need to worry. Some can even be custom branded.
It's also worth asking the seller not to put any invoices or other promotional material in with your products when they are shipped out.
What is processing time on Aliexpress?
Processing time, is the time it takes the supplier to clear your payment, check the stocks for damage etc and package up your order ready for shipping.
Processing time for orders varies from supplier to supplier and can be anything from 1 day to 7 days. The average time is usually around two business days for expedited shipping.
This means the order is received by the seller, payment is verified, the item is packaged and shipped in that time. Sometimes it can take longer, and that will be noted on the website.
The processing time can be extended by the seller if they are having trouble meeting the deadline time.
All they would have to do is go to My Orders and select the "Extend Processing Time" option. Then they would select a number of days, and then send that to the you the buyer, so you are notified.
This could be because payment was not verified on time, due to a holiday or any other unforeseen circumstance.
The processing time allows for quality assurance, and things to be in a prompt and professional manner. This creates a continued loyalty and the growth of a strong relationship with Aliexpress, the buyer, and the seller.
Making Commerce better all around is what Aliexpress does, and has been doing for a long time now. Processing times are good safeguards for that.
It allows everyone to be protected, and the E-commerce business to thrive.
It can take anywhere from three to sixty days, depending on transport type. It's always important to pay attention to the processing time, sometimes they can change quickly.
What is e-packet delivery on Aliexpress?
E-packet is one of the keys of using Aliexpress, especially for dropshipping.
You now have access to tracking information for your package, and you'll be able to track it within China. Essentially, the tracking information within China can be a bit of a challenge.
Additionally ePacket is available for packages under 4 kg and less than $400 in value. It's generally the cheapest and quickest shipping method from China.
Typically, a supplier will use UPS for those shipments heading to the United States for instance. With this in mind, UPS does not have an ability to track packages within China on their site.
They will notify a person once it has reached a UPS hub in Beijing for instance. But will have no, or little information when it comes to the journey within the country.
With an e-packet, you are able to track your package with the internal delivery service within China. Think of it as China's Canada Post, or United States Postal Service.
Remember, it will still take a few days to pass through customs. A normal package will get from China to your home in 2-3 weeks with ePacket and longer with standard delivery.
What's is buyers purchase protection on Aliexpress?
Buyers purchase protection is a system that not only helps consumers but ensures that the quality on Aliexpress a high standard.
If you're not satisfied with the item, either because the wrong item was shipped, or a faulty product, you will need to open a dispute against the store.
At the same time, you should start to attempt to reach terms with the supplier without having to go further. This could be done through a refund or possibly another item shipped at the cost of the supplier.
Typically, these disputes arise due to a lack of firm communication from both parties, and an issue of language barrier.
You will not have to close the transaction if you choose the refund option. The company will close it on their side.
If the negotiations are not successful, you can apply for a file claim. This can be made from Aliexpress 3 days after you made an initial open dispute.
This is where Aliexpress will step in.
Aliexpress will mediate the dispute once the claim is filed. They will contact both you and the supplier, and mediate based on the evidence provided by both sides. All decisions by Aliexpress are final.
Aliexpress PayPal
Aliexpress does not accept PayPal on their website.
There is a work around which some people have suggested. I recommend you find another payment method such as a credit card, debit card. Or use Alipay the Aliexpress alternative to PayPal.
The PayPal workaround (I don't recommend this)
To pay using PayPal, you will need to go around the system a little bit. First, you will need to contact the seller directly and ask for their PayPal account.
You will then need to have them invoice you with the amount of the product. You will simply need to pay using PayPal.
When you pay on PayPal always say you are paying for "Goods" this will enable PayPal's own buyer protection program.
To transfer money. You will either need to attach a credit card to pay-pal or add your banking information to use the service. You can also use a bank transfer directly, but this gives you no protection what so ever.
Aliexpress English
Aliexpress has done a phenomenal job in introducing itself to the English-speaking world. Its ability to ship to the far reaches of the globe has spurred on its growth.
Currently, the site is able to ship to over 200 countries and regions. It serves multiple languages with their multi-language sites. Due to the site's popularity in Russia, they offer a full Russian site with translations.
The company is actually the top E-Retailer within the Russian Federation. The only real competition is eBay, as Aliexpress and eBay make up 80% of the retail market.
They also offer a Portuguese language pack. This not only opens up the site for Portugal, but also the emerging market of Brazil too.
Naturally, they also offer Spanish translation on the site. This is great for much of Latin America, the United States and Spain as another marketplace they can get into.
Another supported language is French. Access to markets in France, Canada, and a number of African nations need French on the site.
They also offer German, Italian and Dutch as options too.
For the Asian market. The site offers Japanese, Korean, Thai, and Vietnamese. These countries are some of the largest buyers on the Aliexpress marketplace.
Also supported is Turkish, Hebrew and Arabic. Thus allowing  Aliexpress to reach the Middle East, North Africa and the Asian Steppe. Aliexpress truly is a world company.
Sites Like Aliexpress
Here is a list of sites like Aliexpress.
Focalprice.com
An online retailer that provides amazing prices on consumer electronics. Located here is everything from DSLR cameras to entertainment systems.
Tomtop.com
An online retailer that acts as an electronic wholesaler from the Chinese marketplace. They have a number of products and offer drop shipping and free shipping anywhere in the world.
Chinavaison.com
Another online retailer and is in direct competition with Tomtop. This company is a liquidator of electronics from China and offers a number of great deals.
Uxcell.com
An online retailer who offers a variety of deals on consumer electronics. From mp3 players to televisions, the deals you can find on Uxcell are some of the best on the web
Chinabuye.com
This online retailer offers cell phones, cell phone accessories and some of the best-LED lights in the world. They have some great deals, and the singles day is the best deal of the year.
Sunsky-online.com
Much like the rest of the retailers listed. Sunsky offers a variety of goods and products that fall into the electronics category.
Dealextreme.com
This online retailer has a large selection of electronic gadgets. From headlamps to phone cases, the deals are great from this retailer.
Ebay.com
One of the oldest online retailers, eBay is famous as a buy and sell a auction platform that offers worldwide shipping.
This article is written to describe What is Aliexpress?