Long Drop Shipping Times, Complaints and Refunds When Using Aliexpress
As soon as a new ecommerce site owner loads their products up from aliexpress, they suddenly panic. They worry about all the things that could go wrong.
Worrying about long Aliexpress shipping times is entirely natural and to be expected.
More often than not, the thing new store owners who source their product from Aliexpress worry about the most, is the long shipping times from China.
And secondly "will I get complaints and have to give refunds because of the long shipping time?"
In this article we will discuss how to deal with long Drop shipping times on aliexpress. 
This question comes up time and time again with dropshipping stores.  How do I deal with the long shipping times from China?
This is mainly from new store owners just starting out with dropshipping.
A dropship ecommerce store store is no different from any other ecommerce store, and the devil is in the details or lack of details should I say.
[wpsm_ads1]
Most of the complaints with ecommerce stores stem from lack of information or the wrong information is supplied.
For example, when an item is ordered but it is actually out of stock, the size information is wrong, or when there is little or no shipping info and there are many more like this.
The key to managing complaints and refunds due to long shipping times is to manage the visitors / customers expectations.
Before we get into the details I have to say many new store owners worry about refunds or returns.
In my dropshipping experience the average return rate is around 3 – 5% of orders.
Which is not a lot and not something you should really worry about. Some people dispute the amount of returns with quotes of up to 25% – 40% for fashion and clothing.
Yes in an ideal world every store would love to offer one click shopping and next day free delivery.
In reality that's not possible, therefore starting from a less than ideal situation, you need to inform the customer of everything which doesn't meet this expectation of utopia.
It's important to make sure that you have all the relevant information on your store, so if your product requires assembly instructions, sizing charts, special warnings or whatever, get it all in the store on the product page or linked to separate dedicated pages.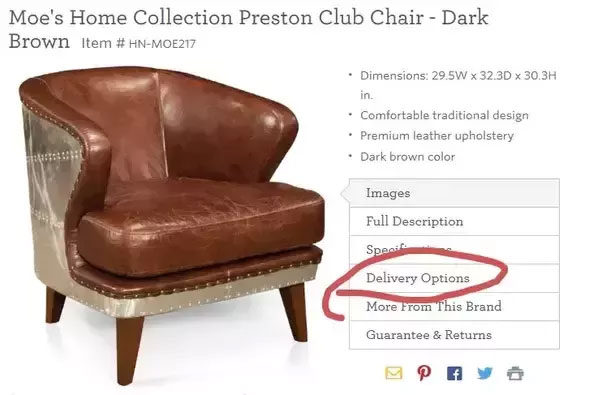 Image courtesy of © 2017 Baymard Institute
Cover everything you can think of.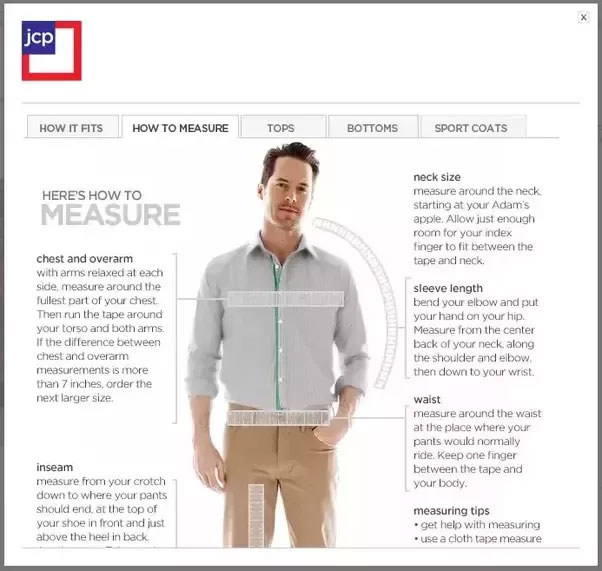 Image Courtesy of JC Penny
Always have a dedicated page to your shipping policy details and list everything there is to know about your shipping.
Don't try to hide anything, explain that products will take up to 28 days to arrive.
Also mention that with some orders the products may arrive separately at different times too.
Then place a link to this shipping page in the footer of your site.
Add a short note in each product page stating the shipping times with a link back to the shipping page. Something like "Please allow up to 28 days for delivery" "[link] See shipping details"
On your refunds page add your shipping information in there too. Explain again that shipping takes up to 28 days and to please wait the full 28 days before requesting a refund.
If you are sourcing products from China more specifically Aliexpress there are a couple of things you can do.a. Make sure you ship all your product by Epacket where possible. This offers tracking for your packages and is generally the quickest shipping for the price.b. If possible only select suppliers with a processing time of 3 days or less.
Many aliexpress suppliers take up to 10 days or more just to process your order. Do not use these suppliers.
Do not send the tracking information for at least 10 – 14 days. More on this later.
[wpsm_ads1]
Once you have all the relevant information on the site and you've selected the suppliers with the fastest processing time and ship via epacket there are a few more things you can do to reinforce the shipping information.
When you make a sale the customer gets an email confirming their order with all the order details.
Add a note in the email "Please allow up to 28 days for delivery"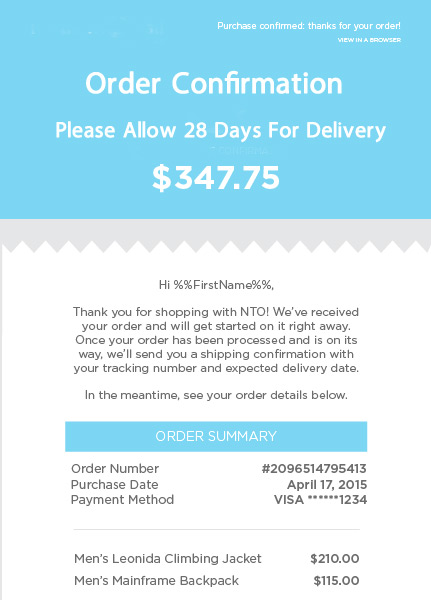 In the order confirmation email ask the customer to check all the details and get back to you within 24 / 48 hours (what ever suits you) if anything is wrong.
It's at this stage that you still have chance to cancel the order with your supplier if the customer wishes to cancel with you.
Then when the order is processed and fulfilled approximately 3 – 7 days later you'll send another email stating your order has been shipped.
Again add a note "Please allow up to 28 days for delivery"
Now so far if a customer has placed an order and it's been shipped they will have been informed 5 times that is will take 28 days for delivery.
So far so good, but some people won't even read these messages.
Here is what you do next to handle complaints for long drop shipping times.
Bear in mind that most complaints (if any) from my experience will be around day 7 – 14 after order
The first step would be to ALWAYS be polite no matter how upset they or you are. Stay professional at all times.
When the the customer first complains, wait 24 hours, then send a polite reply stating the 28 day shipping terms and explain that the shipping information is on the product page, shipping page, refunds page and the two emails already sent.And follow with, your order was shipped on XXX will be with your soon, kind regards, store owner.
If the they come back complaining further.
Wait another 24 hours again then reply with something like "I'm sorry you're experiencing this, please let me look into this further and I'll get back to you with the tracking information."
Wait another 24 hours then send the customer the tracking information.
By this stage 99% of long shipping complaints will be resolved or should I say satisfied enough to wait.
But there is always one, isn't there?
If the customer is still not satisfied then as before wait 24 hours then reply with something like;
"It is unfortunate that you didn't notice the shipping time when you made the purchase. The shipping times are clearly displayed on the site and in our emails to you." and go on to say;
"Your xyz product is almost with you and I'm sure you're gonna love XYZ product when it arrives."
"If you could wait just a few more days I'd be ever so grateful. Once your arrives let me know and I'll send you a discount voucher for x amount off anything in store."  And continue with, "if you do not wish to wait further please see our refund and returns policy" [add link to policy]
[wpsm_ads1]
Offer a discount!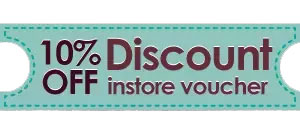 From there if the customer asks for a refund the follow your standard returns and refunds policy.
As I mentioned earlier 99.5% of shipping complaints can be resolved this way and the customer is happy.
How do you deal with Aliexpress shipping times? Let us know in the comments!