What is Shopify All About
Technology has made a huge impact on all our lives, especially the internet and online shopping.
Before the internet everything was done at a snail's pace, compared to today! And shopping was a trip into the town center.
Many people now not only shop on line but actually own their online store.
Building an online store in 2017 is almost a click, copy and paste job when done with an ecommerce platform like Shopify.
In this article we will talk about What Is Shopify All About and how Shopify have enabled many small business owners to sell their goods through a variety of different channels.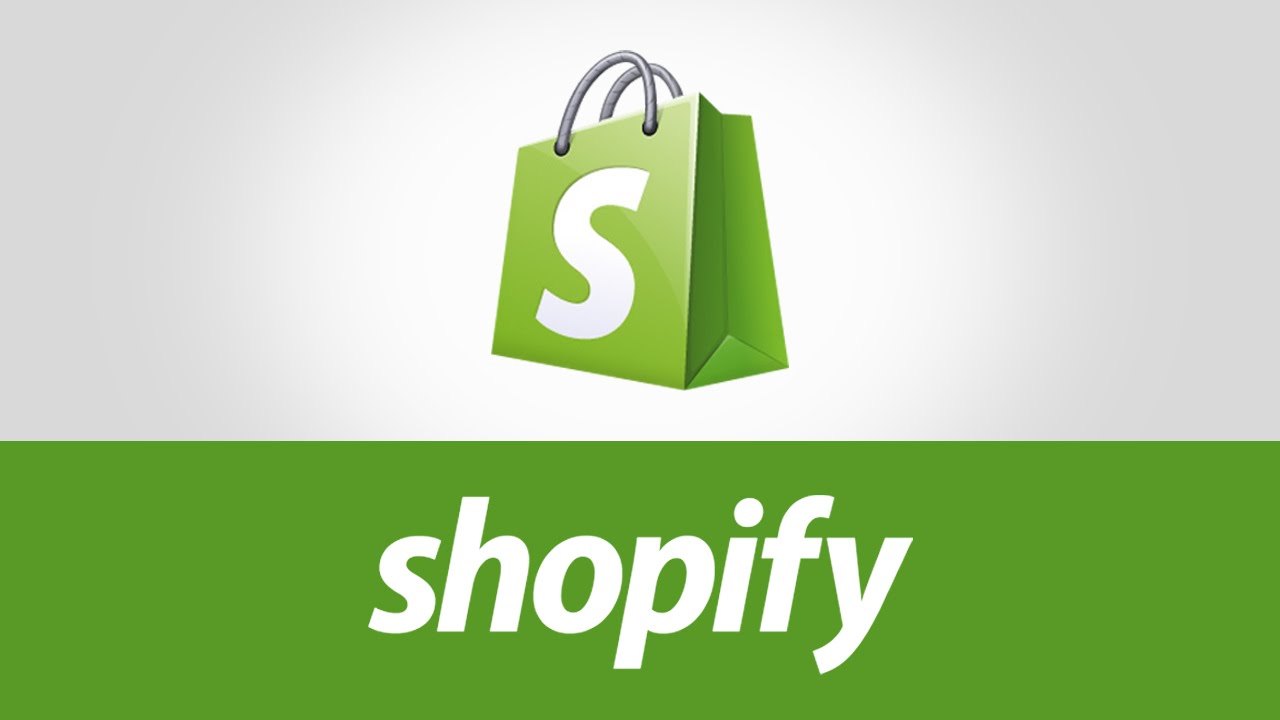 What is Shopify All About?
Shopify is a Canadian based e-commerce company with its headquarters in Ottawa, Ontario.
It was founded in 2004 by Tobias Lutke, Daniel Weinland, and Scott Lake after they attempted to open an online store for snowboarding equipment. While developing the website they found few gaps between the existing software at the time and e-commerce products. They noticed a change in customer needs and market demands for online trading.
As a result a newer and more powerful platform currently known as Shopify came into existence. Shopify today is known for developing computer software to enable anyone to open an online store and or make use of retail point-of-sale systems. All in one platform.
Shopify Technology
Shopify was developed by using an open source web application "Ruby on Rails". Lutke used this framework and launched their online store after 2 months of development.
Then in 2009, they launched an API platform and an APP store. With this, it opened doors to create and develop applications for Shopify stores and sell them on their app store. A large number of such apps have since been developed and integrated with Shopify.
They even launched a free mobile app on Apple App store in 2010, which allowed Shopify store owners to view and manage their stores from their iOS mobile devices.
In 2013 the founders announced the launch of Shopify payments. This simplified the payment system further. It allowed the sellers and buyers to accept credit cards without involving any third party gateways. This was unlike other e-commerce platforms and later they added an iPad based POS system which payments could be received using an iPad.
How Does Shopify Work?
There are only 4 simple steps to start working on Shopify:
Sign up with Shopify:
Visit Shopify.com and sign up for a free 14 day trial, no credit card required! Then fill a form with some basic information about you and your business. Choose a unique name for your online store for it to be accepted. Everyone registered with Shopify are required to have a unique name for their store.
After entering the required details click the 'Create your store now' button.
Start setting up your online store:
After you've signed up you'll be directed straight to your store admin screen.
You can customize your store by selecting a theme from the pre-defined themes. Every theme offers a unique set of features and functionalities select one depending on the need and requirement of your business.
Add products to your store:
After the store is all set, you can upload products to start selling. Arrange your products in categories and subcategories as required. For example, under the category Men's, sub-category shoes and under the subcategory of shoes you can have various types of shoes such as sports shoes, casual wear, formal shoes etc.
 Define the payment methods and shipping details:
Select the payment method that you will accept from your customers and how the goods will be shipped to them.
So it takes just 4 very simple steps to take your online store "LIVE"
Its recommended to make a test purchase. You can then check that everything works as it should. And that the payment has been made and the order confirmation emails are being sent Once that is successfully done it's time to go LIVE and start selling your products.
Shopify Templates & Themes:
Templates and Themes are what dictates what your store will look like. The template controls the overall layout. The theme controls the look and feel of your site whilst the underlying technology (the software platform) which runs the store stays the same for everyone.
Generally the template and theme are combined into one package and the terms Shopify Template and Shopify theme represent the same thing.
Shopify has many themes for various e-commerce products, offering different functions which have been widely tested and used by many online entrepreneurs.
As a newbie, you can pick from any those free themes and get your business up and running in no time. Since everyone can use free themes it is possible to come across other sites with the same theme, which could seem like a big drawback.
But don't worry, each theme, even the free ones are customizable. You can make customized changes according to your business needs and taste, by adding sections, changing the fonts and color as well as adding custom pages.
It is generally recommended to start with the existing free themes to save money and find out what is shopify all about.  You can switch to other more advanced themes later once you understand the platform better.
As mentioned earlier, Shopify uses an open source platform. This encourages developers to make newer and better products.  As a result a number of tailor made and customized solutions are also available from the Shopify theme store which would provide enhanced features and sophisticated controls.
These customized solutions are classed as premium or paid themes since the developers have invested their time, money and energy in developing these customized themes.
Once you have selected a theme, either free or paid through the app store, you can install it and publish it to your store with one click. As mentioned earlier if you're not so sure which theme to select you can always go with a free theme and play around a little and then move to the paid options later.
Shopify Payments:
No e-commerce platform is complete until they have a system to process payments for your customers.
Shopify has it's own payment system for store owners. It's called "Shopify Payments" and it is very easy to setup in your store. This gives you the ability to accept online payments for your store customers.
Shopify Payments helps you to avoid complex 3rd party applications which can be tricky to set up, although they are getting easier all the time.
Once you register with Shopify payments, you'll have a payment system fully synchronized with your store.
Shopify allows you to control your entire business and financials in the form of a one-stop solution. All under one roof, so once you sign up you are eligible to apply to accept payments from all major credit cards on your Shopify store.
You can choose a rating for your card depending upon your Shopify plan, which can be changed according to your needs.
You can track your outstanding payments via your scheduler from the Shopify admin.
Payments are synchronized with their orders so its easier to find out the amount you'll be getting paid for from the customers against individual orders.
You can also keep a check and follow up on recovering your lost sales from chargebacks with the use of chargeback responses consolidated for your Shopify store, this reduces a burden from you as a store owner.
While you use the Shopify Payments in America, Great Britain, Canada or Australia you do not have to pay any extra transaction charges other than the card rate that has already been specified when you add it as a payment method.
When you opt for Shopify Payments, you are not required to pay any additional subscription transaction fees.
Additional charges are only for the store owner who has opted to use third-party payment provider (like Paypal for example) along with all other charges related to their service provider or account provider's credit card fees.
Its very important for you to understand the payment process as it is is a vital step towards getting paid by your customers. When a customer checks out, they can choose to pay using any of the methods that you've enabled in the payments area of your Shopify store.
If you wish to let your customers pay using a credit card, then you can use Shopify Payments or a third-party provider like Paypal, 2checkout and many others. Other than credit cards the customers can also pay online through alternate payment options like Paypal, Amazon Pay, Apple Pay, Bitcoin etc.
Whatever payment option you choose, you need to go to the admin panel. Then select the most suitable payment methods and options.
Shopify And Facebook:
In today's world, social media apps like Facebook, Twitter, Pinterest, Instagram etc. are not just for finding friends and fun apps.
They are platforms for enhanced interaction, communication, data sharing and above all opinion forming.
When you choose Shopify, you also get to choose a sales channel. Such as Online Store, Facebook Store, POS (Point of sale), Facebook Messenger, Buyable Pins on Pinterest, Amazon, A Buy Button (To add to any other website) and finally shopify can be integrated into your own mobile app.
By fully utilizing the potential of social media, especially Facebook. You not only increase the visibility of your brand but also build your brand, develop your sales channels and enhance your customer base and portfolio of products on Facebook.
With Shopify, you can sell directly on your Facebook business page, using the Facebook sales channel.
When you set up the Facebook sales channel, Facebook creates a "Shop" tab on your Facebook page which displays your products. Customers can checkout on Facebook and you can view and fulfill orders in your Shopify admin.
Orders placed using the Facebook checkout are subject to Facebook's Sales Policy. If you do not wish to sell on Facebook, you still can share your products and services on Facebook. The Facebook sales channel is availabe in all paid Shopify plans.
There are certain eligibility criteria before you can start selling on Facebook.
First of all, you need to have a Facebook page for your business and it should be different than that of your personal account. If you do not have one then to create one it is very simple.
You should be the admin of your Facebook page and check that you are signed in before you start to create your page. After you have created the page, you need to add the Facebook sales channel to your Shopify account from the admin panel. Simply click on the sale channel tab and click Facebook sales channel.
After adding the Facebook sales channel, connect to the Facebook account which you wish to be associated with Shopify for your online store.
Facebook will verify your account information which will take 48 hours or more and you will be contacted by email and in your Shopify admin when the verification process has been completed. If your account verification does not work, then contact Facebook for more information.
Shopify Customer Service
Shopify has taken customer services to the next level. Their expert professionals are available 24/7 round the clock to assist you in every way possible. Shopify has customer support centers in various parts of the world with dedicated staff fully committed to providing you with a wow experience.
They provide support through email, social media, Live Chat, help desks and on-call phone support.
If you ever run into a problem or have a general query, get in touch with Shopify customer support representatives and you will be assisted in a proper manner. They have an amazing response and turnaround time.
Also available is their tutorials, demo videos, blogs and forums on the use of their platform and how to navigate through various options.
You can contact Shopify customer support center through the following:
Phone -- 1 (888) 746-7439
Email -- support@Shopify.com
Website -- https://help.Shopify.com/questions/new
Helpdesk -- https://help.Shopify.com/
Forums -- https://ecommerce.Shopify.com/forums
Facebook -- https://www.facebook.com/shopify/
Twitter -- @ShopifySupport
Shopify Storefront
While your store is not online and is still under construction, you can password protect your storefront. While you are in the construction phase, the people visiting your page would get a customized message that you would want the customers to see once they visit the page.
Steps to password protect and add a custom message to your store front end:
Login to the Shopify admin panel by going to https://mystore.myshopify.com/admin change "mystore" to your own store name
Go to settings and select the online store tab
Check the storefront password option and replace randomly generated password with the password of your own choice.
Under the password field, there is another comment box where you can add a custom message. This would be displayed to the visitors once they visit your website while it's under construction and save changes.
After you have saved the settings, refresh your page to load the new settings
Conclusion
Shopify is the easiest and best way to building an online store. It provides you with a standard platform and end to end online trading process.
By choosing from the available free themes you can start e-commerce business immediately without investing huge sums. You can manage your business from the opening of the store right through to your products being ordered, dispatched and delivered to your customer.
Shopify has to be the number 1 ecommerce platform at this time. Having said that others are catching up very quickly. Their competitors such as Volusion, Bigcommerce, Magento, EKM, Lemonstand and Ecwid are all fantastic platforms and are catching up fast!
What's your experience with shopify, let us know in the comments.