About The Tea Shack Las Vegas
We both LOVE good Tea, and have been drinking it all our lives. When I first visited Siming in China in 2001, I was amazed at the variety and quality of the Teas available in every Tea House and restaurant there. Since arriving here in 2002, Siming has missed the Teas she used to drink in China.
We have been disappointed in the offerings from most local retail stores and restaurants. It seems that coffee is king and tea is considered a distant relative. Some restaurants offer GREAT food, Gourmet Coffee, and then, when it comes to Tea — they offer some ho-hum, bagged tea product. A few shops & restaurants DO offer excellent Tea, but they are few and far between and usually have a limited selection.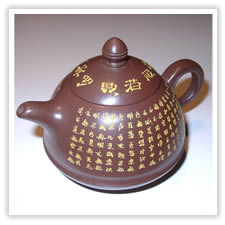 We started in 2005 in Hagerstown, MD. as "Spirit of the Lotus Tea Company," with about two dozen different teas & tisanes. Now, we are proud to offer more than 200 Loose-Leaf Teas; Artisan & Blooming Teas; Chai and Herbal Tisanes. We're constantly looking for new Teas to add to our product line.
After 10 years in Hagerstown, MD., Lotus Tea Co, along with it's subsidiary - Blooming Tea Wholesale - has moved to LAS VEGAS, NV, Baby! Our NEW Name is "The Tea Shack (LV)." Blooming Tea Wholesale's name and website remain as they were. Only "www.theteashacklv.com" has become "www.TheTeaShackLV.com."
Nothing except for the name and location has changed. The Teas and the customer service are the same as always.
We look forward to serving you soon at The Tea Shack!